Our emergency services
include:
•
Leaky pipes
•
Well pump failure
•
Frozen pipes
•
Boiler shutdowns
•
No hot water
•
No cold water
•
Faucet leaking
•
Toilet runs constantly
•
Toilet won't flush
•
Drain leaking
•
Sump pump not pumping – basement filling
with water
•
No heat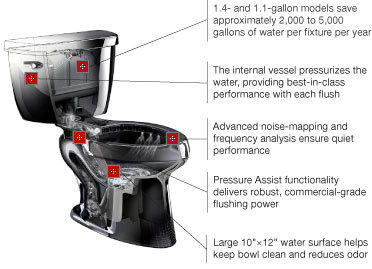 Extraordinary performance, exceptional
design: The Pressure Lite flushing system is
available on a selection of two-piece toilets
American Standard Plumbing
Fixtures - Style That Works
Better.
At American Standard it all begins with
our unmatched legacy of quality and
innovation that has lasted for more
than 130 years. It is this tradition of
quality and innovation that puts us in
three out of five homes in America.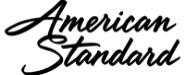 With GREEN FURNACE Technology,
the GF 200 has outstanding
performance and unparalleled
features and is the future of hot water
and heating for your home.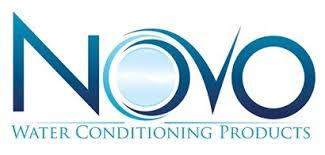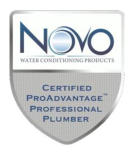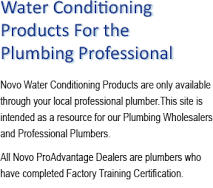 Moen | Bathroom & Kitchen Faucets, Shower Heads,
Accessories & More
Shop a Wide Selection of Kitchen Faucets, Bathroom
Faucets, Shower Fixtures, Accessories, Lighting and More
at Moen.com.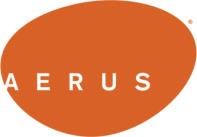 Professional Plumbing & Heating Services.
Whether you're planning a renovation or simply need routine maintenance on your home
or business' plumbing system, we are fully licensed to fix all your heating and plumbing
problems.
We achieve our mission by understanding our clients' needs, aligning our priorities and ensuring ongoing open
communication. In doing so, we establish professional working relationships built on mutual trust and respect.
We serve the Digby, Windsor area. Please feel free to drop an email in the contact form below or give me a call at
902-690-5832.
Baltzer Plumbing and Heating Services in the Annapolis Valley. Fully trained and certified to take on all of your
heating and plumbing needs, including:
•
New home construction
•
Bathroom and kitchen renovation
•
Hot water heating
•
Furnace cleaning and servicing
•
Boiler servicing and repair
•
Drain cleaning
•
Electric hot water tank repair and installation
•
Emergency plumbing
•
Pipe thawing
•
Repairs of the boiler or hot water tank
•
Cleaning of heating unit
Roll over the images with your mouse for the before and after shoots
An emergency cannot wait.
we provide emergency heating and plumbing repairs from
Digby to Windsor for residential and commercial clients.
Water from leaky pipes or a heating system failure that
can cause frozen pipes all result in additional costly
repairs, if left unresolved.
Call us as soon as you realize there is a
problem.
Renovating?
If you're considering a bathroom, kitchen or laundry
room renovation, having Baltzer Plumbing and Heating
handle the plumbing work will ensure your project is a
success. No job is too small or too complex. We can
handle any installation, from a new kitchen faucet to
designing a complete plumbing infrastructure for a new
home.
Specializing in Renovation and New
Construction.
Years of working in the various fields, either as a
journeyman or as a calculator, have given me the insight
of what a reno could cost and what the best route will
be to the final product: The bathroom and or kitchen of
your dreams!
My Motto: Do it right the first time!
We realize Quality and High
Standard Renovations at a
Cost-effective Price for you,
From Start to Finish.




Quality of his work
The difference between hiring a
plumber who just wants to get in and
out as quickly as possible; and hiring a
plumber who cares about the quality of
his work, start to finish. Thanks Adam
Baltzer
Sean Nickerson

DIY-er
Being rather a DIY'er we thought we could
do this small job our selves, just digging in
the floor and re-routing and replacing the
toilet. Until we were warned by my uncle.
"Get somebody that is insured and
licensed, don't be stupid and think lightly
about plumbing".
Was I ever happy that we found Adam
before we created a major disaster! The
renovation was a much larger project than
we thought and far more complicated. But
thanks to Adam's willingness to work with
and around our schedules, we now have a
beautiful new master bedroom and a full
ensuite in the basement!
Please call me if you like more information:
902 760 2798

Emergency
We hired Adam Baltzer Plumbing & Heating on
an emergency water line break. He talked us
through over the phone to guide us to the main
isolation valve. After the water was shut down
he was at our home within the hour. He had all
the necessary equipment to pump out the water
and repaired the damaged pipe. Very
professional and very reasonable rates.
Thank you so much Adam for your prompt
service.
Susan Bedard
Bathroom Reno
Adam Baltzer Plumbing and Heating did a
bathroom renovation for us. He was very
professional and we were happy to have him
in our home. High quality work done at a fair
price. Highly recommended.
Don and Leslie Abbey